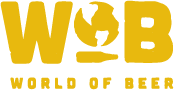 Howdy!
Huge salute to everyone that made it to our patriotic themed trivia game last night! You must have brushed up on your American History because we had a lot of teams do very well. some super close games last night. Thanks to Mike from Lagunitas brewery donating raffle prizes and gift packages for our winners.
Cue up your fireworks to celebrate our winning teams from game 1 Texcub, and Trivia Wannabes as well as the game 2 winners Texcub again and Punching Miss Daisy!
We won't be doing trivia next week so i'll see you in two weeks back to our normally scheduled program!
Have a fun and safe July 4th.
PGNick
Do not forget to keep checking Facebook, Twitter, Instagram, and right here at pgtrivia.com for bonus point opportunities, #didyouknow spectacularness and more.