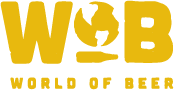 After several weeks off, once again, I returned to my favorite spot for hosting trivia. Thanks to everyone for coming out. Now, before we get to it, I have a favor to ask. If you're reading this, you're already one of our most loyal teams, and for that we are eternally grateful. I would love it if you could encourage your friends, family, and coworkers to come out and join us for our local slice of trivia heaven. If you can help us to bring in more folks, it will only help you. First, it'll help us to get some extra food and drink specials. Second, it'll add to an already amazing atmosphere, plus we'll just have more fun. Third, it will help increase competition and thus increase the fun! There are plenty of other reasons, but I'd love it if you could tell everyone you know, on any social network, or by simple word of mouth. Clue them in on how awesome your Wednesday nights are, and we'll fill the joint and everyone's night will be that much better.
Congrats to our big winners on the night, This is Our PLC and Quiz in My Pants.
Now, for that bonus point, simply show me your post, on any social network, where you have encouraged everyone to come out to WOB to play PubGuys Trivia. You can use the links below to tag us directly.
Cheers!
PGAdam
Do not forget to keep checking Facebook, Twitter, Instagram, and right here at pgtrivia.com for bonus point opportunities, #didyouknow spectacularness and more.