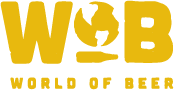 Happy Monday fellow quizheads,
Thank you to everyone who braved that weird Texas Spring cold spell to join us last week. It was another solid notch on our Wednesday night PubGuys Trivia belts.
Huge shoutout to the Winning Teams. Game 1 winners were Cranium and Trivia Wannabes and the Game 2 Winners, Quiz in My Pants and Punching Ms. Daisy.
As for next weeks bonus question, the NFL draft last week has me in a football mood. The Quarterback is arguably the msot important position in football. Tom Brady is arguably one of the best Quarterbacks to ever play. In the 2000 NFL draft, how many Quarterbacks were picked before Tom Brady was taken in the 6th round?
See you this week for another exciting round of Pubguys Trivia!
Do not forget to keep checking Facebook, Twitter, Instagram, and right here at pgtrivia.com for bonus point opportunities, #didyouknow spectacularness and more.