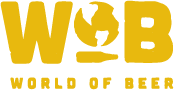 Theme nights happen every now and then, though they are usually planned months in advance and promoted like crazy. This one was decided at the last minute and not announced until the start time of the show. We've since learned that perhaps a bit of promotion is in order if for no other reason than to allow you guys to spend the prior weekend binge watching movies from several different genres. Alas, the spontaneity won out. The Theme for the night was MOVIES, and it wasn't simply "name the movie from xxx quote". We asked questions relating to anything and everything movies.
Game 1 was a tight race from start to finish. In the end, The Mouseaholics just edged out Daisy for the top spot. In the Power Hour , it was all about Haven't PLCeen These! as they stormed back from an early deficit to take home the glory. Finishing just behind them for second was the team of The Mouseaholics. Congratulations to our winners!
Now, for your scavenger hunt question. Using worldofmeters.info. Find the last name of the oldest original member of the band that had the #1 song in the US on the date of birth of the mayor of the second largest city in the 7th most populous country in the world that begins with the letter A. (the country begins with A, not the city). Good luck!
Cheers!
PGAdam
Don''t forget to keep checking Facebook, Twitter, Instagram, and right here at pgtrivia.com for bonus point opportunities, #didyouknow spectacularness and more.