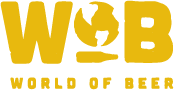 Whew!
I stepped in at the last minute to cover for Adam while he went traipsing about the northeast (or southeast, or southwest, I cannot keep track anymore) and had a grand time doing so. Our good friend, Mary, from Community Beer Company, was there to make sure we had plenty of swag to give away and we did. T-Shirts, Hats, a Tin Tack and more. Thank you, Community!

Hearty congratulations to the Beach Babes who were playing with us for the very first time and just edged out Mouseaholics for the first place prize in game number one. But, their high-flying first-time feelings were short-lived because Falcon Punch and Daisy stormed the castle and came in first and second in the Power Hour! It was a helluva game on a helluva night.
Now, here's your scavenger hunt. Locate the answer and scribe it down on one of the answer sheets your turn into Adam, to get that frequently-critical bonus point.
Located near 47.4702266,-95.9955592 is a giant ox that is notable for being what color?


PGAdam should return this week, so until we meet again, Peace Out.
PGKyle
Do not forget to keep checking Facebook, Twitter, Instagram, and right here at pgtrivia.com for bonus point opportunities, #didyouknow spectacularness and more.