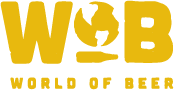 Hello Trivia Heads!
Another great addition of Pubguys Trivia this past Wednesday night. A night of good beers and tough questions was had all around.
Huge shoutout to the game 1 winners Mouseaholics and Quiz in my Pants, and the game 2 winners, Mouseaholics and BAR.
Time for next weeks super special bonus question. Cinco de Mayo is this week and despite what some Americans might think, it is not a celebration of Mexican independence. Cinco de Mayo is actually the commemoration of a mexican military victory over the French. Which Mexican General led the Mexican army to victory in this battle?
May the force be with you and see you next week!
PGNick
Do not forget to keep checking Facebook, Twitter, Instagram, and right here at pgtrivia.com for bonus point opportunities, #didyouknow spectacularness and more.