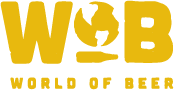 Howdy!
We had another huge turnout for our second game so thanks to all the teams who joined Brittany from 903 brewery and myself as the game ran a little longer.
Huge shoutout of course to our winning teams from Game 1 Punching Miss Daisy and Mouseaholics, as well as the game 2 winners Bar and Punching Miss Daisy for a second time!
We have our super patriotic America themed game next week so brush up on your amendments and declarations and Washingtons and we'll see you then!
Bonus Question for next week is also America themed. Congress made Independence day an official unpaid holiday for federal employees in 1870. What year did they change to from an unpaid holiday to a paid holiday?
See you next week!
PGNick
Do not forget to keep checking Facebook, Twitter, Instagram, and right here at pgtrivia.com for bonus point opportunities, #didyouknow spectacularness and more.