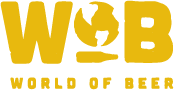 Yep, we had a new guy training with us once again and as is usual, you guys were your wonderfully behaved, well-mannered selves. Well, close at least. It was Nick's first time taking a test drive of the software and the first time on the mic with the PubGuys, so nerves were a little high. As you've proven so many times in the past, you nurtured him and made him feel comfortable on the mic. And appropriately, you made your disdain known when I took the mic back. Thanks for the that...
Anyway, thanks for making hosting for the PubGuys so much fun for me and all the future hosts we have. I truly appreciate it. Congratulations to our winners, Quiz in My Pants and the Mouseaholics!
For a bonus point this week, tell me highest number of points scored in a single All-Star game by the most prolific scorer in the history of the team that has Larry Shyatt as one of the current assistant coaches.
Cheers!
PGAdam
Do not forget to keep checking Facebook, Twitter, Instagram, and right here at pgtrivia.com for bonus point opportunities, #didyouknow spectacularness and more.