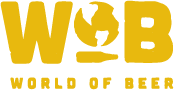 I wasn't anticipating it, I wasn't expecting it, but suddenly, out-of-the-blue, I got to be your host for the final Trivia Game of 2016! What an unexpectedly pleasant Christmas present to me.
Hearty congratulations to the winners of both games The Mouseaholics! Surely, they must rank high amongst the winningest teams of 2016 across all of our locations! A special shout-out to a brand new team, Brain Caige for a very fine showing in the first game and an excellent second place finish, please return soon!
In the second game, it was Porter Pie finishing in second place just two points back and slightly ahead of third place. Way to close out the year!
Now, let's go kick 2016 in the a** and hope to never see its likes again.

Happy New Year to all!
Cheers,
PGKyle
Don''t forget to keep checking Facebook, Twitter, Instagram, and right here at pgtrivia.com for bonus point opportunities, #didyouknow spectacularness and more.