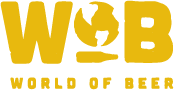 Howdy!
I would say I have good news for you guys and that colder weather is on the horizon, but i'd be lying. Looks like more people are finally braving the heat wave to come out to play because we had this biggest game in weeks this week! Thanks to all the teams for coming out and a huge thanks to Eric from 512 for giving us an awesome pint night.
A big shout is due for our winners of course. This is Our PLC dominated all night taking first in both games with Punching Ms. Daisy coming in second for game 1 and Mouseaholics for game 2!
Hope to see you all next week!
Bonus Question time. Harry S Truman signs the National Patriot Act this week in 1947. It was one of the msot important pieces of Cold War legislation. There was another important plan that had taken shape around this time which called for billions of dollars in U.S. aid to help rebuild western Europe following WW2. What was the name of this plan?
See you next week!
PGNick
Do not forget to keep checking Facebook, Twitter, Instagram, and right here at pgtrivia.com for bonus point opportunities, #didyouknow spectacularness and more.