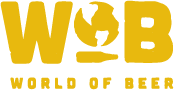 I've had the best time working with Adam at World of Beer-Arlington to learn the ways of PubGuys! What a wonderful bunch of trivia nerds you guys are. Making the night even better, we had Deep Ellum Brewing Company out who offered up some of their own trivia and prizes for those with the greatest beer knowledge.
Game One got off to a nice competitive start! Our top five teams were all separated by one point each! Mouseaholics squeaked out a win over Punching Miss Daisy to secure their first League game victory this season! It all came down to the Kitchen Timer question in game two. We again found ourselves with the top 5 teams separated by just one point, but both top two teams dominated the question-naming all 12 NCAA Texas programs that were in the Football Bowl Subdivision in 2016. Our reigning league champs, This Is Or PLC, beat William Shatnerface by just one point!
Now, for that Scavenger Hunt bonus point opportunity, let's start with the great film, The Sandlot. Start with the age, in dog years, of Hercules(a). Then subtract the product of all of the letters from Porter's wrestling name (including 'The') (b) times the number of children between Squints and Wendy Peffercorn(c). Once you have that number, subtract the jersey number worn by The Jet as he steals home(e). When you have that number, tell me the jersey number of the person who hit that many homeruns(f) in 1961.
So, to clarify, a - (b x c) = d; d - e = f
Until next time!
PGJamie
Do not forget to keep checking Facebook, Twitter, Instagram, and right here at pgtrivia.com for bonus point opportunities, #didyouknow spectacularness and more.