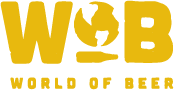 So, this is my last post for 2016 as I have hosted for the final time in 2016. Don't panic, I'll be back in January. I'm just headed out of town for several days, so I'll miss seeing you all this week and next. I promise, I'm leaving you in good hands. PGKyle and PGMarc are currently fighting over who is going to be lucky enough to host over the next two weeks. But for this game....
Congratulations to the Mouseaholics and the Tennis Players on their victories in Game 1 and Game 2 respectively. Way to go Falcon Punch on finishing second in both games. Kudos to you all.
Though I won't be there, I do want to thank each of you for another wonderful year of trivia and I wish you the absolute best during this holiday break.
Now for that bonus point opportunity.
I'll be doing a lot of flying in the coming weeks, so once again, I'd like you to use webflyer.com to figure out how much I'll be flying.
Here's my flight schedule.
DFW to Newark, NJ
Newark, NJ to London Heathrow
London City to Zurich, Switzerland
Zurich to Berlin (TXL)
Berlin to Prague
Prague to London Heathrow
London Heathrow to DFW
That's it. Figure out the total distance in furlongs and you're all set!
Cheers!
PGAdam
Don''t forget to keep checking Facebook, Twitter, Instagram, and right here at pgtrivia.com for bonus point opportunities, #didyouknow spectacularness and more.