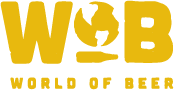 Hello there quizzers,
Last night was crazy, but in a fun way. A record number of teams showed up so thank you to everyone who came out. Thank you for getting through our technical difficulties with me.
Huge thank you to Ian of Champion brewing for walking around all night and talking to you scruffy looking nerfheards about their awesome beers they were serving up as well as donating Champion swag for the raffle.
The scoring on the site was a little wonky due to how my computer was acting but want to give a shout out to our winners from game 1 Phantom Pussies and Chik-Fil-Atio, as well as the game 2 winners Scruffy and the Nerfheaders and Bar (Wars). We will be back with our regularly scheduled program next week with our normal trivia game.
Bonus question time....the first day of Ramadan was this week. It is considered one of the five pillars of the Islamic religion. What are the other four pillars?
Happy quizzing!
PGNick
Do not forget to keep checking Facebook, Twitter, Instagram, and right here at pgtrivia.com for bonus point opportunities, #didyouknow spectacularness and more.