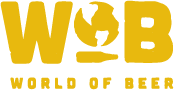 Well, would you look at that! I managed to get the game summary in before the day of the next trivia event. I think for that accomplishment, I will go ahead and crack open a beer [confession: I'm already on my third].
So, after 2 weeks of domination, Quiz in My Pants was temporarily dethroned after Game 1 when they stumbled on a question about some lady dying on M*A*S*H. The team taking home the Game 1 glory was none other than the Mouseaholics. For the second stanza, war was waged when we witnessed (lots of W's in a row - thanks beer!) these two juggernauts going toe to toe on each question. After both teams correctly identified all 13 colonies for the famous PubGuys Kitchen Timer question, we had a tie at the top of the leaderboard. As expected, it was the Mouseaholics and Quiz in My Pants heading into that oh-so-important tiebreaker question. After both teams submitted their tiebreaker answers, the tension in the bar was at an all-time high. Winning the tiebreaker, with the closest guess on the date of establishment for Kongo Gumi, the world's 'oldest' company (or something like that - hooray beer), was Quiz in My Pants!
Now don't forget folks, the next installment of the PubGuys Trivia League begins August 7th. You must be registered on our website with a team captain to be eligible for the Trivia League Championship. Also, the PubGuys are hiring! If you think you've got what it takes to run trivia for DFW's hottest live trivia company, simply come and talk to me. Or, you can shoot us an email at trivia@pubguys.com to explain your worth.
So, onto that Scavenger Hunt Bonus Question, find the former baseball player with the exact number of career homeruns that matches the area code for the birthplace of the President that matches the number of beers I've told you I've had so far.
Cheers!
PGAdam
Do not forget to keep checking Facebook, Twitter, Instagram, and right here at pgtrivia.com for bonus point opportunities, #didyouknow spectacularness and more.