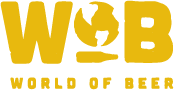 Those that know me know I love to travel. Those that love PubGuys Trivia at WOB-Arlington know that they've been impacted by this same affection. I didn't mean for that to sound dirty.... Last week, I had to make a last-minute day trip to another location which meant I needed to either find a sub, delay the start, or cancel trivia. Knowing one of those is not an option I'm willing to consider, I called in just about every favor I could so we could have trivia. First, all the usual backups were tied up in other events. I guess it's a good problem to have, but it leads to shortages in times such as this. Speaking of, if you've ever considered joining the PubGuys Trivia team, this would have been the perfect night to have YOU as a backup host. If you want to chat about joining DFW's best trivia night, simply talk to me after a show. Moving on, to get trivia going, I had to delay the start date so that PGMarc could make it from Mesquite to Arlington in time. But, he wasn't able to stay all night, so I couldn't just call it a full gig; nope, we had to tag-team the show (get your mind out of the gutter). This meant that the crowd's patience and flexibility was handsomely rewarded.
The game itself was quite entertaining, as usual. Falcon Punch got the clean sweep on the night, winning both games while the Mouseaholics and Quiz in My Pants won second place in each game, respectively. Thank you again for being flexible, and thank you to the World of Beer for accommodating our late change.
Since I have failed you recently, we'll make that bonus point really easy this week. Simply write the word "Globetrotter" in the Bonus slot on the first answer sheet you turn in and I'll give you a bonus point!
Cheers!
PGAdam
Do not forget to keep checking Facebook, Twitter, Instagram, and right here at pgtrivia.com for bonus point opportunities, #didyouknow spectacularness and more.