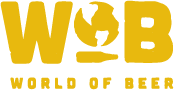 Well it's been a while since I had the opportunity to host y'all, and y'all made it a really enjoyable evening. Most of the crowd were regulars, with a few new teams scattered in. The questions ranged from "ah, that was easy," to "OMG, these are hard!" That's what I like to see! Rabbit Hole Brewery was in the house to bring us more of their fantastic beers, and it seemed as though y'all liked them!
Congrats to our winners, Mouseaholics and Porter Pie for taking First in Games One and Two respectivly, and Falcon Punch and This Is OUr PLC for taking Second.
Don't forget that League Play is in full effect. Make sure you're team is coming out as often as possible to build those points up!
Cheers until next time.
PGMarc
Scavenger Hunt: Since 1989, how many covicted fellons have been exhonorated by DNA evedence, and of that number, how many actually had pled guilty?
Do not forget to keep checking Facebook, Twitter, Instagram, and right here at pgtrivia.com for bonus point opportunities, #didyouknow spectacularness and more.