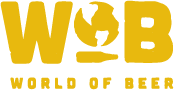 Howdy everyone,
This is Nick and I just want to say thank you for bearing with me through all my hiccups and mishaps while I took over for Adam on Wednesday. I'll be back this Wednesday with some super fresh trivia bits for you guys and am looking forward to seeing all of your furrowed faces.
A super special shout out to our winners Punching Miss Daisy and Mouseaholics you make reading questions off a computer less boring week in and week out.
I was told to make these bonus questions a little challenging for you guys so here is my first attempt for a bonus question this week. The movie Unstoppable with Denzel Washington is based off of real life events. What was the nickname of the real life locomotive the movie events are based off of?
Thanks!
PGNick
Do not forget to keep checking Facebook, Twitter, Instagram, and right here at pgtrivia.com for bonus point opportunities, #didyouknow spectacularness and more.