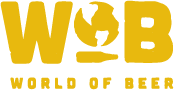 Yep, terrible and lame song titles from the 80's. For no other reason than the fact that it's summer in Texas and, as expected, hot as hell. And just like summers in Texas, PubGuys Trivia was bringing the heat Wednesday night. We had a fantastic crowd and enjoyed some great brews courtesy of Mike and The Collective Brewing Project. The first game saw the relatively new team of Matt's Entourage dominate round after round. Finishing just behind them for second place was the super nice folks of Daisy. When it was time for the Power Hour, we turned up the heat and invoked a bit more of the "Sun" themed music trivia for an awesome finish. After a 3-way tie for second place, it was Quiz in my Pants just edging out Porter Pie and the Mouseaholics for the prize, while our good friends, Daisy collected the top prize.
Now, for that Scavenger Hunt bonus point, tell me who won the Power Hour of PubGuys Trivia the week before the death of the singer who gave this blog it's title.
Cheers!
PGAdam
Do not forget to keep checking Facebook, Twitter, Instagram, and right here at pgtrivia.com for bonus point opportunities, #didyouknow spectacularness and more.