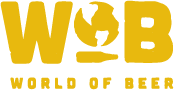 I've been doing this a long time now, and I have never seen a night that was as magic as our Disney Trivia was at World of Beer in Arlington. The game did run long, but we brought it on ourselves because there were just so darned many of you. Sadly, I did have to call out a couple of teams for cheating, but remember, cheaters never win...especially at my game.
A huge shout-out goes to Rescue Ale Society for holding off all-comers and snagging that coveted first-place set of Mickey ears (ok, it was a gift certificate to WOB, but I'm gonna call it ears anyway) in the first game.
In the 2nd game Consider the Dingleberries and Trivia Wanna Belles took first and second place ears respectively.
You are some mighty, mighty, mouseketeers. Keep that magic alive!
Until next time, peace out.
PGKyle
Do not forget to keep checking Facebook, Twitter, Instagram, and right here at pgtrivia.com for bonus point opportunities, #didyouknow spectacularness and more.