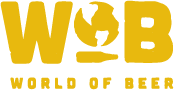 Like all things, my time at World of Beer-Arlington has come to an end. If you ever find yourself bored in Fort Worth on a Tuesday night stop into The Lazy Moose and say hi to me! It has been so much dang fun getting to know the trivia teams that fight it out each week, but I'm excited to get to know a new batch of teams!
We had Ricky from Wild Acre playing along with us this week and handing out some kickass prizes, just for playing trivia! Please don't ignore the power of those bonus points each week, because the music trivia alone added 8 possible points to the last round of game two tonight. As you know, we were listening out for the sweet, sweet tunes of the Guardians of the Galaxy Soundtrack, which turned one today! Amongst questions about Switzerland and superheroes, Punching Miss Daisy managed a victory over everyone, including Mouseaholics, who came in second for game one. In game two we found out that many of you are not keeping up with current foreign currency changes, or the actors in the Pink Panther movies! But there was a huge amount of questions that every single team got correct in this game! Even with some trickier questions throw in, our reigning league champs, This Is Our PLC, were able to fly their victory flag! Mouseaholics put in another tough fight to end up with their second silver medal of the night!
May the force be with you!
PGJamie
Do not forget to keep checking Facebook, Twitter, Instagram, and right here at pgtrivia.com for bonus point opportunities, #didyouknow spectacularness and more.