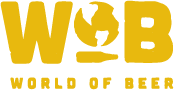 So it's a little late. And now I've cost you a bonus point on your total score. More importantly, I robbed you of the chance to find the answer to the Scavenger Hunt question. Well, I'll do my best to make it up to you. First off, congratulations to our winners of both games, Don't Stop PLCing . Also, congrats to our second place winners, the Mouseaholics in game one and Porter Pie in game two.
Now, I'll get a Scavenger hunt posted on the next game summary. But, if you'd like it to count for 2 points, all you need to do is show me this post and bring your answer to the next Scavenger Hunt question when you play trivia again. Do that and I'll give you an extra bonus point. Enjoy!
Cheers!
PGAdam
Do not forget to keep checking Facebook, Twitter, Instagram, and right here at pgtrivia.com for bonus point opportunities, #didyouknow spectacularness and more.