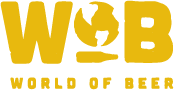 This is truly one of my favorite times of the year. Here we are right in the middle of March Madness with the NCAA Tournament, the Masters is right around the corner, Opening Day for baseball is coming up in just another week and we just celebrated spring break. Well, some of us did. For those that care, yes, the skiing in Colorado was awesome as usual. It's also an exciting time for trivia because we tend to get some new teams showing up for trivia each week. This week was no different, so welcome to the game and we hope to see you again soon, Rakiya. They told me that's the name of their favorite eastern Eurpoean liquor. Sounds like fun to me. Anyway, the new guys showed up with quite the fury. In the first game, they let everyone in the bar know that it was time for the old guard to move aside and let the new kids play as they finished in second place. Edging them out for the win was the Trivia Wannabees. For the Power Hour, the old guard decided to flex their mental muscles a bit as they reasserted their trivia dominance. Winning the Power Hour was the Mouseaholics followed closely by Punching Ms. Daisy.
Congrats to our winners and thanks again to the new teams. For a bonus point, let's keep it really easy. Share this post (it goes straight to Facebook and Twitter) with your team name. When I see that it's been shared, I'll have the bonus point ready for you when you arrive Wednesday. That's it. See you soon!
Cheers!
PGAdam
Do not forget to keep checking Facebook, Twitter, Instagram, and right here at pgtrivia.com for bonus point opportunities, #didyouknow spectacularness and more.