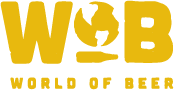 I like to travel. And recently, I've been doing just that. Two weeks ago I was in California. This week, Florida. Next week, Virginia. Yeah, it can get a bit tiresome at times, but I enjoy it. What I miss though, are the trivia nights. No matter where I travel, I always look for trivia nights and I just can't find a product and a crowd like we have at PubGuys Trivia. Of course, I'm biased. But, as you can tell, I'm a trivia lover, and it's always fun to see other trivia products while on the road. Sometimes it gives us ideas for ways to enhance our own slice of trivia heaven. Other times, I simply shake my head and thank the trivia gods that we have a stellar product and great hosts. In the end, I am always glad to come back to Texas and host for the fine folks at WOB. However, since I'll be on the road for the next several weeks, you'll be in the wonderfully nuturing hands of PGKasey. Be sure to give him a hard time for anything and everything.
Congratulations to our winners last week, William Shatnerface & Punching Miss Daisy. Now, for a bonus point, I'll drop the scavenger hunt for this week and simply go up to Kasey and say this phrase, "You're great, but I really miss Adam."
See ya in a few weeks!
Cheers!
PGAdam
Do not forget to keep checking Facebook, Twitter, Instagram, and right here at pgtrivia.com for bonus point opportunities, #didyouknow spectacularness and more.