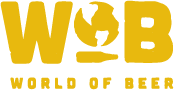 Howdy Twisted Quizsters,
Thanks to all the returning teams and fresh faces this past Wedensday for sticking through a busy night full of questions of beer! Matt from Legal Draft was in the house and donated huge swag bags for the winners. It was pretty dang cool.
A huge shout out is in order for the winners of our first game Quiz in my Pants and the Mouseaholics. The same amount of shout out is in order for the winners of our second game Punching Miss Daisy and Trivia Wannabes. Hope to see everyone next week.
Blonus Question time! The first day of Summer is next week and is also known as the Summer Solstice. What ancient neolithic monument serves as a popular destination for people looking to celebrate this day?
See you next week!
PGNick
Do not forget to keep checking Facebook, Twitter, Instagram, and right here at pgtrivia.com for bonus point opportunities, #didyouknow spectacularness and more.