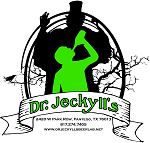 Hey guys! Thank you for another fun night of PGTrivia! I love all the good boys and girls in the crowd tonight, and THANK YOU for the wonderful artwork throughout the evening! I'm glad we replaced the drawings with drawings.
Last of the Pantegans came in 3rd with 32 points, Thought You Knew was 2nd with 38 points, and That's What She Said slid into 1st with 39 points!
Shout out to Nathan and John for being the greatest.
Until next time
Peace Out, Girl Scout.
PGKT
Do not forget to keep checking Facebook, Twitter, Instagram, and right here at pgtrivia.com for bonus point opportunities, #didyouknow spectacularness and more.