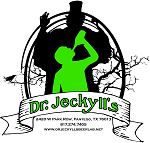 Cheers to another fun night of PGTrivia! Sorry I tried to sign off without reading the final answers and scores. (It's the end of the school year, so I think all teachers are going crazy.)
The top three teams were really fighting for a win tonight, but the final numbers came out to Pork Chop Xpress in 3rd with 36 points, Good Luck Trebeck! In 2nd with 37 points, and Total Recall in 1st with 38 points.
I promise never to leave you without answers again, and I hope all the teachers make it to the end of the year with their sanity!
See you guys next week!
Peace Out, Girl Scout.
PGKT
Do not forget to keep checking Facebook, Twitter, Instagram, and right here at pgtrivia.com for bonus point opportunities, #didyouknow spectacularness and more.