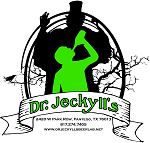 THANK YOU SO MUCH for spending your holiday evening at trivia! Even with fewer teams, good music and good beer = good vibes. Although we didn't have a rep to guide us, we had some neat beer and gear brought to us by Wild Acre.
One of our newer teams, Are they brothers? came in 3rd this week with 27 points. In 2nd was Porkchop Xpress with 36 points, leaving TBD (they didn't have their master namer to decide their name this week) in 1st with a whopping 45 points! Let's be honest though, the real winner here is Anne with her scary super powers of having her ticket picked on the prize she claims when she walks in the door.
Thank you, you guys are so much fun. Can't wait to see you next week!
Peace Out, Girl Scout.
PGKT
Do not forget to keep checking Facebook, Twitter, Instagram, and right here at pgtrivia.com for bonus point opportunities, #didyouknow spectacularness and more.