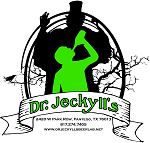 A series of events, unfortunately, kept quite a few of our regular veterans away from the event tonight, but it was a gloriously fun evening anyway! Small, but boisterous, and fun crowds can be just as entertaining on many levels. In the end, it was two new teams who took the prizes. Team Butt Stuff grabbed an early lead and fended off all challengers on the strength of an unusual number of hockey questions. Other new comers Model A took a very strong second place finish with a mighty fine debut outing.
Until next week, be good to yourselves. I'll see you next Monday.
Peace Out,
PGKyle
Do not forget to keep checking Facebook, Twitter, Instagram, and right here at pgtrivia.com for bonus point opportunities, #didyouknow spectacularness and more.