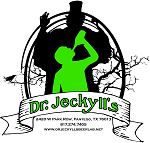 Thank you to everyone who came out, but a special thanks goes to the two new teams for joining us in some PGTrivia! Shoutout to Kirkland from Great Raft Brewing not only for the beer and gear, but also for the jokes during drawings!
Newcomers Sorry We're Late beat out We Really Need Marco in a tie-breaker for 3rd with 30 points. Toolbox took 2nd with 38 points, leaving Macareno in 1st again with 42 points. Honorable mention goes to Guaranteed Top 5, who came in 6th place with 25 points.
Thank you to the regulars, and thank you to the newcomers! I hope to see you all next week.
Peace Out, Girl Scouts.
PGKT
Do not forget to keep checking Facebook, Twitter, Instagram, and right here at pgtrivia.com for bonus point opportunities, #didyouknow spectacularness and more.