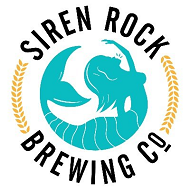 Tonight's Trivia was healthy mixture of coziness and roudy celebrations.
Our committed teams were ready to argue, bribe, and pout their way into earning more points, which should tell you everything you need to know about our game. We took no prisoners.
Our questions had some easy answers, such as:
In the Disney movie One Hundred and One Dalmatians how many puppies did Pongo and Perdita have?
But the one that brought the most controversy to the table, was about one of the smallest insects:
10% (by weight) of the world's land animals are of what species?
One of the players from Let's Get Quizzical was ready to stage a Mexican Standoff with our Questions Master, to my eternal amusement.
Yet the teams did prove their mettle in the end, with Let's Get Quizzical winning the night with 41 points. Brewsters landed on second place with 33, we had our returning Boo Bears with 27 points taking third place and Bad Moms closing our top four with 25.
Honorable mentions go to Cannonballs, Homeless, and P-masta-flex.
Now begins the last month of the year, be sure to join us for the last 4 games of 2021!
Always yours,
PGSnapdragon
Do not forget to keep checking Facebook, Twitter, Instagram, and right here at pgtrivia.com for bonus point opportunities, #didyouknow spectacularness and more.