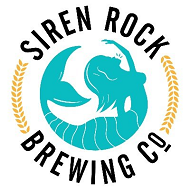 Whomever is passing the word of our Trivia nights will eventually get my effusive thanks and probably a hug! We had a cozy and intimate game with 8 teams (7 of which were new offenders) and all told me they came specifically for our trivia night- that is a heck of a build up homies.
The night ran smooth with shoutouts to some ridiculous answers, lord knows I appreciate your commitment in making me laugh out loud at the absurdities you write! Bets in between players regarding where I was from, questions about my accent, and their promises to come back as soon as able. We even had our amazing bartending team participate in the fray, and kicked butt while taking care of customers- they scored 29 points in between beer slinging, that is no small feat.
The questions were an equitable mix of nostalgic answers and "Why are you like this?!" incredulous looks. Don't hate the host, hate the game.
I am just a vessel for your continous knowledge and groans. Charmed, I am sure.
As the teams were turning left again to race towards our finish line our score lineup took shape, not without some back and forth. Saucer Ex-Pats and The Know it Somes kicked off by being the only two teams to get our themed round 2 completely right, and winning $5 off their meals, and The Lady and the Champ were the only team to get all 11 points from our Bonus round! I am beyond impressed.
The night closed with Smoke Smith in fifth place, with 30 points. The Boo Bears (so happy to see you back!) came fourth with 31 points, Beer Beauties kicked butt with 36 and took third place, Children of Regret rallied and solidified their second place with 39 points, and The Know it Somes left their competition in the dust with an advantege of 9 points, winning the night at 48 points!


Needless to say, I am delighted that you choose to spend your Tuesday nights with us and hope to see you again next week,
Always yours,
PGSnapdragon
Do not forget to keep checking Facebook, Twitter, Instagram, and right here at pgtrivia.com for bonus point opportunities, #didyouknow spectacularness and more.