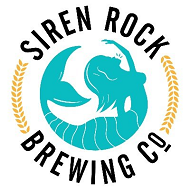 This trivia game was brought to you by technology: cannot live with it, cannot live without it. We had a few setbacks with our mic cord not being where it ought to be, our software for our slides not working properly, and the sound not behaving. The things we have lived through and it is not even nine of clock at night!
Thankfully Cory and Eva, our Siren Rock funders, were there to shape things into working order. All our teams where amazing humans, who got a 5 point brive for their silence, quite literally, since I had to project over the noise and ding of the crowd and wrangle them into quietness.
Your girl got to use her projection training for a good cause- talking. Never let it be said that I cannot be loud on command.
What started as a rolling dumpster fire, ended in hilarity and low key teasing back and forth. The quote of the night came from 6+1/PG's+Chris, our team of teachers. One of the members, when faced with the question Who led the Carthaginians to their victory over the Romans at the Battle of Lake Trasimene in 217 BCE? loudly exclaimed "I SHOULD KNOW THIS, I TEACH WORLD HISTORY". Come to find out we had two historians in the crowd, playing for different teams, who later talked shop.
Our heavy hitter of the night shoved the competition to the sidelines and claimed first place without room for doubt. Family Jewels, where our second historian was hidding, came from lands unnamed and was looking for refuge and a new trivia place. Hopefully we will see them back! With a total of 44 points, they more than earned their title of champions of the night.
Let's Get Quizzical arrived on second place with 35 points, and a zest for winning that is unending, hopefully next time their luck will turn! 6+1/PG's+Chris took third place, with 34 points, along with Not Educated Enough. When I offered to give them a tie breaker, both teams looked at me like I had lost my mind. Apparently they were content to share.
In fourt place came MPD with 33 points, Pen is Mightier took fifth with 32 and TicketP1 brought the rear with 14 points.
Our Bonus question What are the ten countries in the world whose official English spelling only contain four letters?, yielded a smarty pans who answered "Morrocco", since the word is, in fact, comprised of only 4 letters. Did they try to slide by? Yes. Where they wrong and told that? Also yes.
The end of November is nigh, and with it just one more Tuesday Trivia Night! Come to find out what makes us great, or despicable, and tell your friends about it.
Always yours,
PGSnapdragon.
Do not forget to keep checking Facebook, Twitter, Instagram, and right here at pgtrivia.com for bonus point opportunities, #didyouknow spectacularness and more.