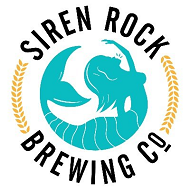 The weather has caught up to us, and our first trivia for November had the soundtrack of rainstorms and a slight thunder, Autumn is here! Yet undaunted by the drizzling clouds we had 11 teams filling Siren Rock Brewery, with a few of our regulars joining as well- Brewsters, Pen is Mightiest, and Shark Chasers, you know how much I love repeat offenders.
We also had a bonus appearance from my mom, who of course charmed the very air, and was taking more pictures than the law should probably allow.
The night started with our very own PubGuys Trivia Question Master choosing violence for our first round, and forcing me to say the name of the country-which-shall-not-be-named-here, in public. Succeeding in throwing an Argentinean tantrum worthy of an Oscar, the rest of the night was nothing but high notes. (If you really want to know what country it was, message us).
We learned what freebasing was and how Richard Pryor really wanted to become a human torch, as well as finding out how many of your history teachers are banging their heads against the wall.
One of the new teams joining us was Sam and the Seals, celebrating Sam's 24th birthday. Before the begining of our fourth round, a cake was brought out and a rousing Happy Birthday was joined by most of the bar. Never say we cannot be nice.
Our final scoreboard was all over the place, except for the two top most teams, they really did give it their all and ended up a point apart! But Wing Nuts took the gold, with a winning score of 41 points. If you listen closely you can hear the groans of Jackie's Wackys still echoing in the night, as they came in second place with 40 points. Third place was the trio of GuyPA with 36 points, and on their heels was Turd Ferguson with 34 points. Brewsters claimed our fifth place with 31 points.
A huge shoutout as well to Rockwallian FB Admins, 3 Musketeers and Truffle Fry Travelers for being part of our night!
And as always, thank you to the amazing team at Siren Rock who take care of all of us, Lauryn, Talin, Bailey, Kaly, and everyone in the kitchen!
Hope to see you all next Tuesday!
Always yours,
PBSnapdragon
Do not forget to keep checking Facebook, Twitter, Instagram, and right here at pgtrivia.com for bonus point opportunities, #didyouknow spectacularness and more.