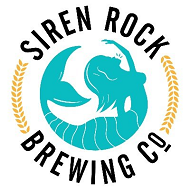 Our Tuesday Trivia night was a small yet mighty gathering. Seven teams sat down to listen to me gab away while also being expected to pay me all of the attention. Apparently I am as blitheringly demanding as a Jane Austin heroine.
As always, Brewsters was ready with all the sass and class, Guy PA and The Pen Is Mightiest also made a repeat appearance, which always warms the dark cockles of my heart.
The night was full of surprises!! Due to technical difficulties we had to start our game 30 minutes late, which meant all teams got a cushion of 5 points as my heartfelt thanks for their patience.
Our host, Siren Rock Brewery, decided to bring the heat and give a $10 gift card to the team that won our Themed Rounds.
The pressure was definitely on, and with questions such as:
In what country were the Smurfs invented?
Stumping everyone and making them judge my sanity, the rat race was tight.
A brand new team, Let's Get Quizzical, blew the competition out of the water and took home three gift cards! You heard it here first folks, their minds combined were a sight to behold. I hope to have them back next week bright eyed and bushy tailed. Apropos to nothing, I like burgers and dark beers ¯\_(ツ)_/¯ #mercenary.
Our second Theme Round had three winners: the aforementioned Let's Get Quizzical, plus Guy PA and The Pen is Mightier.
But my favorite team of the night- which I know you are not supposed to choose a favorite child but you will all survive it- was Dimwits! Who made it their mission to draw all kinds of things for me, including a Charley Brown that I took home. Thank you so much you three!
Our final scoreboard looked as follows:
Let's Get Quizzical taking first place with 42 points, with Guy PA and Pen is Mightiers taking second and third place with 39 and 34 points respectively.
Brewsters claimed fourth place with 31 points and
AK took fifth at 25 points. Winner Winner Chicken Dinner collected 18 points and Dimwits brought the vanguard with 12 points.
The Siren Rock team was, as always, stellar and on the ball the entire time. You all rock my socks off.
It was a wonderful night, and I cannot wait to repeat it. Come spend Tuesday night with good food, good beer, and my charming demeanor. Until next week!
Always yours,
PGSnapdragon
Do not forget to keep checking Facebook, Twitter, Instagram, and right here at pgtrivia.com for bonus point opportunities, #didyouknow spectacularness and more.