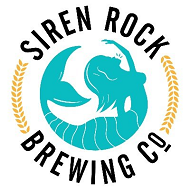 Tuesday night was a raucous gathering, with 11 teams joining in and enough chaotic energy to make it feel like a family gathering gathering, sans grandma's cooking.
Our regulars Brewsters, Boo Bears, and Teddy Boosevelt and Donald Drunk, made an appearance to show our new ducklings how it was done.
The questions this evening where received a bit more tenderly, although some hapless soul made the mistake of saying "These are too easy." The gods of trivia heard them, and yanked their false sense of security from under their feet.
One of the most popular questions of the night, which NOBODY wanted to know, was:
Which one-time 'Ivory Soap girl' starred in the X-rated film, Behind the Green Door.
Only one team knew the correct answer, and they went into witness protection so we are not calling out their name. But you know who you are, well done.
Our night was brought to a close, amidst the ever growing friendly rivalry of our teams, by listing the 8 original Disney Princesses in our bonus round. Compared to last week that was the closes thing to kissing you all goodnight, in our own way.
The scoreboard was, as usual, peppered with all kinds of scores, but came pretty close on the top. Tying in fourth place we had Error-No Name and The Former Coworkers at 31 points each, Bresters landed solidly on third place with 35, Chad Rules, Eva Drools took second with 36 points. And our champion of the night, celebrating their second victory!!, where the Boo Bears with 38 points. Taking home our $25 gift card and, most importantly, bragging rights.
If you want to be part of this insanity, feel free to join us every Tuesday at 7pm at Siren Rock in Rockwall. You drive us wild, we'll drive you crazy.
Always yours,
PGSnapdragon
Do not forget to keep checking Facebook, Twitter, Instagram, and right here at pgtrivia.com for bonus point opportunities, #didyouknow spectacularness and more.