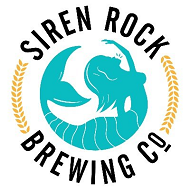 It is five nights till Halloween!
This is one of my favorite times of the year, and while we did not have a costume contest you bet that our Theme Rounds were mysterious and spooky,
and all together ooky. We had nine teams bid October farewell with us, making enough racket to wake up the resting dead.
If you are rolling your eyes already do not worry, the seasonal puns will only get worse as we go :D
Having a gourd of a time, our players learned why Anthony Hopkins is a fantastic actor, what metal is the most effective against Werewolves, and which Halloween costumes are the most sought after in America... I am not even going to delve into how many of you had to think about Australia's national language- No, it is not Kangaroo. I wish my eyerolls were louder.
The scoreboard was kept pretty even, though Barley Bunch and Shots 4 Tots proved their bone to be wild streak by taking first and second place respectively, with 29 and 27 points. If you've got it, haunt it. Tied in third place landed Halloweenies and Here for the Brews with 19 points each.
Also our thanks to The Tables, Cows, (Insert Team Name Here), Home Alone, and Diva 2.0 for joining us!
Hope to see you all next Tuesday, at seven pm, to start the month right!
Orange you excited for Halloween?
Always yours,
PBSnapdragon
Do not forget to keep checking Facebook, Twitter, Instagram, and right here at pgtrivia.com for bonus point opportunities, #didyouknow spectacularness and more.