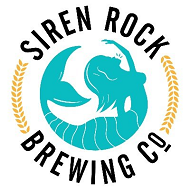 Tonight's trivia was a delightful mix of established teams and new folks, coming to check out our weekly shenanigans with zest and a good deal of fresh "WTF" moments.
The questions began easily enough that some teams began to relax their guard. Big mistake, big, huge! By the end of our Bonus Round I am fairly certain my players were ready to break up with me and heap dishonor on me and my cow, yet we still managed to fill the night with laughter and good cheer. We also had our youngest participant yet, from team Pineapple, a precious and charming young lady that was ready to throw down with the other teams. I hope her and her family grace our space again.
Our leading teams kept playing seesaw to the point of dizziness, yet towards the end of the sixth round we had an established leader, though the scoring was oh so close! On fifth place we had Brewsters and Sorry Got Stuck in Traffic tied with 24 points. Kayse's Beaver claimed forth place with 26 points, Pineapple landed third with 31, Beer Beauties claimed second place with 32 points. And our reigning champions of the night were The Female Gathering with 35 points!
It was an excellent gathering, and I hope to see all of you again next Tuesday!
Until then, and always yours,
PGSnapdragon
Do not forget to keep checking Facebook, Twitter, Instagram, and right here at pgtrivia.com for bonus point opportunities, #didyouknow spectacularness and more.