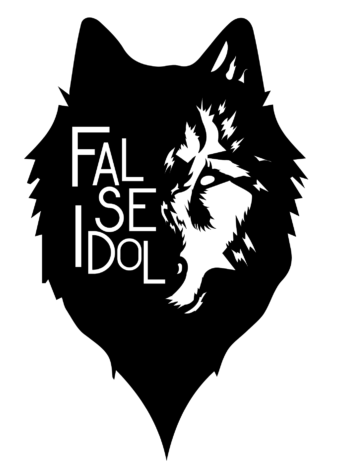 False Idol Brewing was jam packed tonight with people trying to win some free beer and a chance to win a $50 gift card! Each week we have 6 rounds where, if you get 1st place for your round, you can get some free beer tasters for your team! This week I was able to try their fresly tapped IPA If You Lived Here, You'd Be Home Already. It was very good and I followed it up with an equally refreshing lager, Banquet Boy! Next week I've been told they're bringing out a barrel aged stout so, since next Thursday is a holiday, make sure you stop by The Wolf Den on Friday to be one of the 1st ones to try it!
Game 1
This week we had the return of several regular teams with The Flame and the Void coming back, and the regular team that notoriously changes their name every week, The Council! We had some newcomers as well with Something Strange and Texas Penguins keeping the party alive! This week Something Strange won 1st place the most often and were only beaten for overall 1st place by The Council! It was a two point game between 1st and 2nd so if you're good at trivia make sure you make it the 1st week of December!
One of this week's most challenging questions was:
We had some humerous answers like The Drunk Hut and The Moose Knuckle but ultimately NOBODY got it right! The correct answer was:
I hope everyone has a happy Thanksgiving and re-joins us on December 2nd for more trivia at The Wolf Den! Don't forget to check them out next Friday to try their brand new barrel aged stout! Also don't forget to register online before the game for an extra point! Until next time!
-Desmond AKA "Thassodar" or D-munny
Do not forget to keep checking Facebook, Twitter, Instagram, and right here at pgtrivia.com for bonus point opportunities, #didyouknow spectacularness and more.