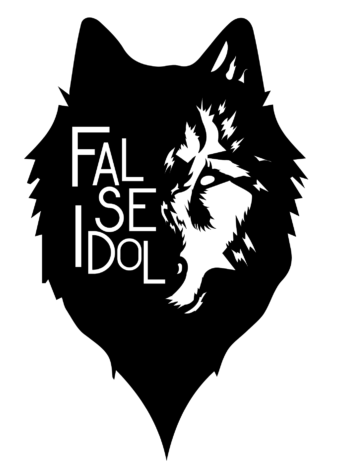 We had a pretty packed night in The Wolf Den at False Idol Brewing! Once again we had several returning teams going at it for the possibility of a $50 Gift Card and free beer! A lot of teams came with some backup, and some teams were back for the first time in several weeks! As always it was great to see Coob's World, The Flame and The Void, and The Bronze Medalists! They're always very competitive so I knew this week was going to be a battle of the wits!
Coming in 1st place this week was Our Drinking Team Has a Trivia Problem (formerly Beards Are For Lovers) with a 5 point lead over Boo's and Brews (formerly The Crew). Wrapping up 3rd place we had The Flame and The Void trailing behind by only three points. It was a very exciting game with several ties during Rounds 1 and 2, and we had quite a few very harrowing games of Rock, Paper, Scissors to determine the winners of those rounds. Round 6 is always very challenging BUT this week there was another question that stumped EVERYONE:
In the News of the World phone hacking trial which defendant was revealed to have had a secret six year romantic affair with Andy Coulson?
It certainly was not Mark Zuckerberg or Jeff Bezos. Someone tried to troll with Hulk Hogan (really?!). The actual correct answer was:
Rebekah Brooks
I certainly didn't know that, and to be honest I don't even remember the trial! If you knew it make sure you come out next week! Also be sure to sign up for the newsletter because sometimes there are answers given away there as well.
The friendly team at False Idol was there again dishing out fantastic brews to all the lovely players. Don't forget that if you come and play you have a chance to get free beer tasters if you win 1st place for the round! They also always have at least one Thursday Night Football game on as well, so if you need to keep track of your Fantasy players you can do that WHILE DRINKING! I won't be hosting next week but I will return at the end of the month! Until next time!
-Desmond AKA "Thassodar" or D-munny
Do not forget to keep checking Facebook, Twitter, Instagram, and right here at pgtrivia.com for bonus point opportunities, #didyouknow spectacularness and more.