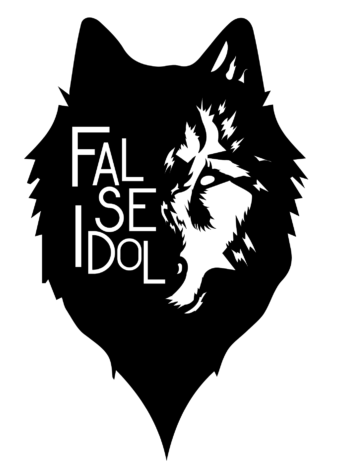 First, I just have to say WOW! It was great being back in the Wolf Den with the amazing Wolf Pack at False Idol Brewery! What an amazing night of great Trivia and amazing beer!
CONGRATS to our Round winners:
We Love Greek, Dawn Keedik & Team, Coob, Bill Clinton's Bastard Children, Bronze Medalers and Spooning Leads to Forking.
It was a tight game going into the final round. The Bronze Medalers had a small, 5-point lead over We Love Greek who had a 1-point lead over Dawn Keedik & Team and a 2-point lead over Spooning Leads to Forking. Coob was in the mix too down by 7 points.
It all came down to the final round, Question 4 and the 2-minute Kitchen Timer question. Not many knew that Pete Sampras was the Youngest winner in US Open Men's single history. What a great question to figure out who would win the game. Our Kitchen Timer question featured the category of Sports as we wanted to know the names of the 9 MLB Pitchers that recorded more than 3500 strikeouts in their career. What a great question and we had some amazing answers. Being in TX all the teams got Nolan Ryan. Most teams also got the pigeon killer, Randy Johnson. But really? We had some awesome teams that snagged Bert Blyleven, Don Sutton, and Walter Johnson. Talk about sport fans!
With the final tally, who would take the W? It was none other than the Bronze Medalers! We Love Greek snuck in 2nd by a 1-point margin over Dawn Keedik & Team who snuck into 3rd place over Spooning Leads to Forking by 1-point. What a great end to an awesome night.
Thank you again for letting the Angry Irishman host PubGuys Trivia at the awesome Wolf Den. Your regular host Desmond will be back next week. I look forward to seeing you all again! Thanks to Juan and Lacey for taking care of the Wolf Pack last night. You 2 did amazing, as always.
Until then…
Slàinte Mhath,
The Angry Irishman
PG - Brett
Do not forget to keep checking Facebook, Twitter, Instagram, and right here at pgtrivia.com for bonus point opportunities, #didyouknow spectacularness and more.