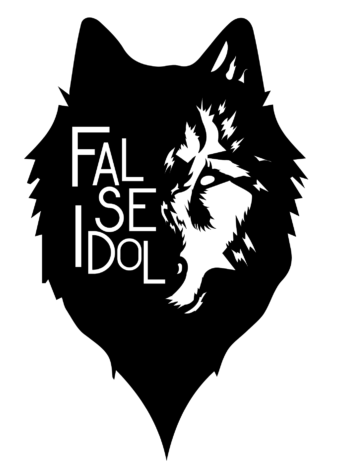 Tonight we had a howling good time at The Wolf Den! (see what I did there?) This week we had some returning teams and some new faces, for a total of 8 participating teams! The Crew came back this week, but this time they represented as Cheers to You! Similarly we had Phat Pat and the Fabulous Four coming back this week as You Had One Job! We also had our winners from two weeks ago, Coob's World in the Den representing in (and winning) a few rounds! As always, the pleasant staff at False Idol Brewing was there dishing out the brews!
Even though the whole metroplex was hit with rain we still had a fantastic time! The winner this week, with a two point lead, was You Had One Job! followed by a tie between Soakers and Jumpers and Cheers to You! Coming up in third pace we had Coob's World with 27 points! There were a few questions that stumped several teams, but one got everyone:
In 2012, a re-construction of which famous ship sank off the coast of North Carolina during hurricane Sandy?
What a rough one! You'd think, since it was fairly recent, we'd get someone to get it right? We had answers like the Mayflower, Noah's Ark, and the S.S. Minnow. Unfortunately they were way off because the correct answer was:
The HMS Bounty
Nobody got it! Boo this one out of existence! If you got it, you should come and play! As always the 1st place winners of each round received a set of tasters (maximum 6) for their team! In addition rounds 2 and 5 are Theme Rounds meaning you have a chance for an extra point! And the final round can be an absolute game changer because you could win the Kitchen Timer Round in which you have 2 minutes to get between 5 to 12 extra points! It really makes the end of the game a nail biter!
Once again thank you to The Wolf Den at False Idol Brewing for creating some AMAZING brews and having us out for trivia! As always it is free to play, just come out and join the fun! Until next time!
- Desmond AKA "Thassodar" or D-munny
Do not forget to keep checking Facebook, Twitter, Instagram, and right here at pgtrivia.com for bonus point opportunities, #didyouknow spectacularness and more.