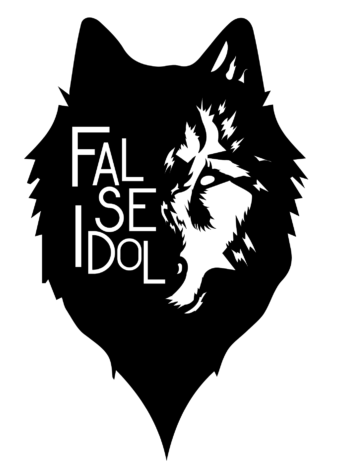 This week in The Wolf Den we had a trivia night based on the classic comedy BASEketball! This is because this Saturday False Idol Brewing and five other breweries are having an actual BASEketball showdown at the brewery! Did you know that BASEketball has official rules and is still played semi-professionally in certain states? From what I understand this weekend between 12 and 6 PM at False Idol they will be using the "official" rules of BASEketball to play all day long! Make sure you show up to support local breweries and to enjoy some of their drink specials during the event!
Because it was a themed night we had a slightly smaller crowd than usual, but the folks who watched the movie to prepare definitely stole the game away. We had one of our regular teams The Flame and The Void show up but, admittedly, they did not prepare for the grueling questions we threw at them for this week's trivia. The winner this week was the team Malaka-Lakai Balance Board of Trust who did prepare for the game and did some very solid studying before coming out!
There were several questions that stumped the teams that played but my favorite was:
When Remer blurts out "I love hospitals" to Jenna, Coop responds with "No you don't, you love..." what?
Knowing the history of Trey Parker and Matt Stone (who also created Team America World Police and South Park), I expected a joke bordering on social commentary. Surprisingly, though, the correct answer was:
Next week we'll be back to our regular programming with the non-themed trivia night! Come out for a chance for free beer and a $50 gift card! If you go out to False Idol on Saturday don't forget they will be having specials during their BASEketball tournament with five other local breweries! And of course don't forget to tip your beertenders while you're there! Until next week for our normal trivia!
-Desmond AKA "Thassodar" or D-munny
Do not forget to keep checking Facebook, Twitter, Instagram, and right here at pgtrivia.com for bonus point opportunities, #didyouknow spectacularness and more.