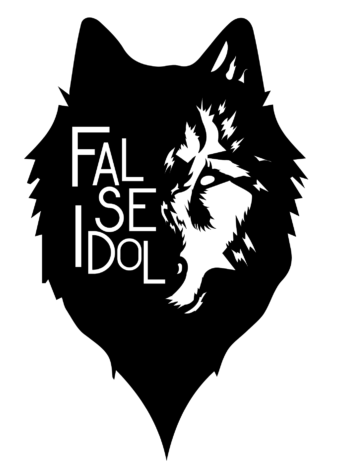 Back at it again in The Wolf Den with False Idol Brewing! We had an abundance of players this week with 11 teams! Some of the usual suspects arrived with Coob's World, The Flame and the Void, and Did You Know He Was a Red Sox Fan? (Formerly You Had One Job!) The winners from a few weeks ago also returned as Cheers 2 Beer! As usual we had a blast with some great trivia and excellent beers! False Idol was killing it with one of their taproom exclusives Respect Mah Athoritah!
No rain this week meant that everyone was down for some free trivia and a chance for free beer! The winning team of each round received a free round of tasters (maximum 6) for their team! Not only that but we had the Chargers vs Seahawks on during the whole game! What's that? Great beer, fun trivia, and football? What is there to lose? Each round this week was a duel of the minds between Coob's World and Did You Know He Was a Red Sox Fan? Round two stumped a lot of people, but the one that everyone got wrong was:
According to the Beatles, when you're 64, what are the names of the children that will be sitting on your knee?
If you got one of the three names correct I gave you a partial point, since this was a three point question. One team had one of the children but no team had all three! You think you know it? Then why aren't you playing?! The correct answer was:
Vera, Chuck, and Dave
Now I'm not a big Beatles fan but this question was also part of a theme round! What's a theme round, you say? Every 2nd and 5th round has an overall theme to it. The theme could be found in the questions or the answers. If you guess the theme correctly you get a bonus point! Sometimes that can make or break if you win or not!
This week's winners were Did You Know He Was a Red Sox Fan? followed by Coob's World and finishing with The Bronze Medalers in 3rd place. The staff at False Idol are always happy to see new faces so even if you're not in to trivia make sure you come on down to try all of their delicious beers! Until next time!
-Desmond AKA "Thassodar" or D-munny
Do not forget to keep checking Facebook, Twitter, Instagram, and right here at pgtrivia.com for bonus point opportunities, #didyouknow spectacularness and more.