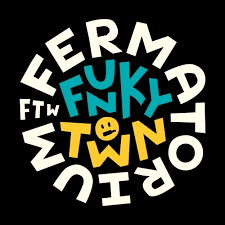 Happy New Year, Funky Town Friends! So glad to see you all in the amazing new year. 2020 is sure to hold amazing things for all of us. To everyone bravely soldiering through the long Dry January, I salute you and I feel your pain. But sometimes it's good to reset. I'll be looking forward to my first Deep Ellum Brewing beer on Feb 1st. So much...
Thanks for playing trivia this week. I gotta say, this was one of the hardest weeks in awhile! Lots of stumpers for you guys. Also, I learned from the visual round that no one watches anything on Hulu besides the Handmaid's Tale. That's a shame, I'm sure there's other good shows on there, right? Not that I'd know, either, haha 😅
Shout outs this week to all our top three winners, and especially to Big 10 Defense and Slang Gang, who were duking it out all evening. You both did great. Glad to see White Lightning and new comers Khaose grabbing up those gift certificates, too.
Don't forget, January 21st is Disney Trivia Night. Be there!
See you next week,
—Stephen
Do not forget to keep checking Facebook, Twitter, Instagram, and right here at pgtrivia.com for bonus point opportunities, #didyouknow spectacularness and more.