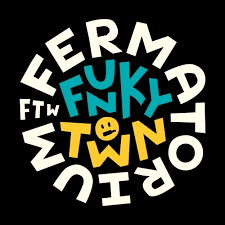 Hey Funky Town Fermatorium Friends! Thanks for ocming out for an awesome night of trivia at the best brewery in DFW. Can't wait until this weekend, when we can finally start taking this amazing beer to go.
We had a fantastic turnout tonight, with tons of teams playing in both games. Shout outs to Staff Infection for absolutely dominating the first game. Too bad you're the bartenders and can't actually win, haha. Great job, Fish Tots, for easily winning both games tonight. That's the big money! Nicely done.
See you all next week for more trivia fun. And if you haven't seen it on social media already, we have a theme night coming up soon. That's right, September 17th, its The Office themed trivia! Get here early, find a seat, and claim your team name. It's going to be a crazy night.
—Stephen
Show me this post on your phone next week, for an extra bonus point.
Do not forget to keep checking Facebook, Twitter, Instagram, and right here at pgtrivia.com for bonus point opportunities, #didyouknow spectacularness and more.