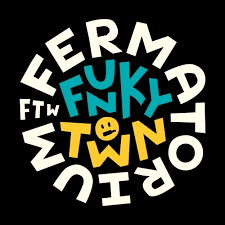 Hey hey, Funky Town Friends, thanks for coming out this week. We had a great time, and I'm really excited to be seeing the same faces every week. We've reached the point of having "regulars", a big milestone for a new place! I'm glad you guys like Deep Ellum Brewing and Pub Guys Trivia enough to come out here every week. Thank you.
Shout outs this week to Fish Tots, White Lightning, and Statistically Signifigant for winning game one. And props to Fish Tots, Big 10 Defence, and Statistically Signifigant for cleaning up in game two! Hell of a night, Fish Tots!
See you all next week! Last trivia before Thanksgiving; where did the time go?
—Stephen
Show me this post on your phone before 7pm for a free bonus point.
Do not forget to keep checking Facebook, Twitter, Instagram, and right here at pgtrivia.com for bonus point opportunities, #didyouknow spectacularness and more.