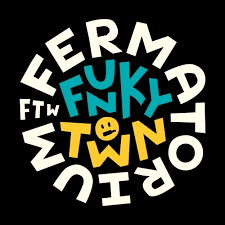 Thanks for coming out, FunkyTown Fermatorium fans! We had a nice, relatively quiet, chill evening of trivia. I'm loving seeing the repeat faces and team names. Thanks for coming out every week. And I enjoyed meeting all you new people, too. Hope to see you again next Tuesday.
Shout outs to Pandemic, Squeaky Cheese, and Can Do for taking the prizes in game number one, and to Fish Tots, Big 10 Defence, and The Chickens for grabbing the victory in game number two.
Can't wait to see you all again!
—Stephen
Bonus Point
Just show me this post on your phone, before 7pm, and make sure you've logged in early, and I'll give you an extra point (so, two points total, with the log-in bonus).
Do not forget to keep checking Facebook, Twitter, Instagram, and right here at pgtrivia.com for bonus point opportunities, #didyouknow spectacularness and more.