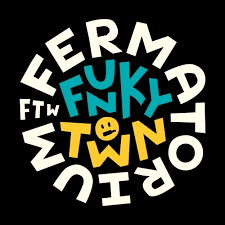 Happy Halloween, FunkyTown Friends! Thanks for comiung outr again this week, to test your knowledge of scary movies. You all did very well, and we had an excellent time. Can't wait to see you all again next week.
Quick reminder, on Novembver 12th we'll be having our first ever Rick and Morty themed trivia night! Wubbalubbadubdub! Come on out and get Rickety-wrecked with us, and show off your knowledge about c-137's bad ass mad scientrist. See you then!
—Stephen
Show me this post on your phone next week, before 7pm, for a bonus point!
Do not forget to keep checking Facebook, Twitter, Instagram, and right here at pgtrivia.com for bonus point opportunities, #didyouknow spectacularness and more.