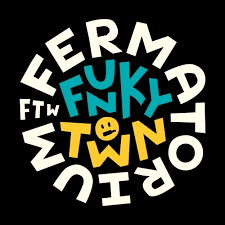 Hey, hey, Funky Town Friends! Thanks for coming out ands playing trivia. Hard to believe it's almost Christmas. Typical north Texas for you. I enjoyed seeing all your faces this week. We've got some regulars now, vying for those trivia bucks. The competition is heating up; rivalries are forming (maybe?). Let's drink more tasty beer and eat more great food, and have fun exercising our brains.
Shout outs this week to Statistically Signifigant and Three's Company for winning our two games this week! See you all again next week.
—Stephen
Show me this post on your phone, and say the secret word "stout", before 7pm for a bonus point.
Do not forget to keep checking Facebook, Twitter, Instagram, and right here at pgtrivia.com for bonus point opportunities, #didyouknow spectacularness and more.