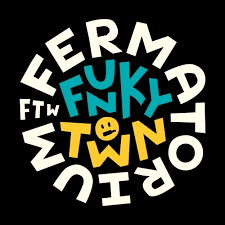 Wow, Funkytown Fermatorium Friends! That was one hell of an awesome trivia night! I've never seen such a large turnout at Deep Ellum. We'll have to try to top it next month, for Friends Trivia on October 8th...
There were about 40 teams playing, and you were all on point with your knowledge of Scranton, PA and Dunder Mifflin paper. I'm impressed. We had really close games, and so so much fun. And your amazing team names had me and Katie rolling! Nicely done, everyone.
Special shout-outs to The Alliance, The Zodiac Killers, The Einsteins, and Meredith, Your Boob Is Out for taking home the money! The Alliance won the first game, and Zodiac Killers grabbed first place in game two.
We'll be back next week with our usual random knowledge trivia. Can't wait to see you all there.
—Stephen
Bonus Point
Show me or Katie this post on your phone before trivia starts, for a free bonus point.
Do not forget to keep checking Facebook, Twitter, Instagram, and right here at pgtrivia.com for bonus point opportunities, #didyouknow spectacularness and more.